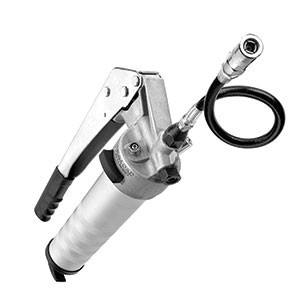 Lock-n-Load™ is the industry leader for fast grease reloading. The threadless, quick connect barrel lets you reload grease in half the time of other guns. A simple slide switch disengages and reconnects the barrel, so crossing threads is a thing of the past. The Lock-n-Load has a spring-loaded, variable stroke handle for one-handed greasing in tight places, and it's longer for more psi with less force from the user. The auto bleeder valve automatically bleeds air when reconnecting, which reduces air locks and speeds up priming. Lock-n-Load is fast and easy to use.
Video
View the Legacy Manufacturing Full Line Catalog
Our full line product catalog can be viewed on your desktop or tablet. Or call 800-645-8258 to inquire about our product line.