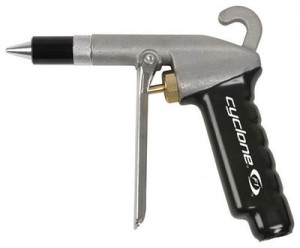 Cyclone® Blow Guns are engineered for power and ease of use. The ergonomically superior gun body offers comfort and control, reducing operator fatigue. Cyclone delivers maximum flow with a variable trigger that regulates air flow precisely. The durable blow gun body is ideal for extreme use. The unique modular accessory system allows customized gun extension length and tips. Cyclone meets or exceeds OSHA standards.
Blow Guns
Blow Gun Kits
Modular Accessory System
Telescoping and Extended Blow Guns
Lever Blow Guns
View the Legacy Manufacturing Full Line Catalog
Our full line product catalog can be viewed on your desktop or tablet. Or call 800-645-8258 to inquire about our product line.